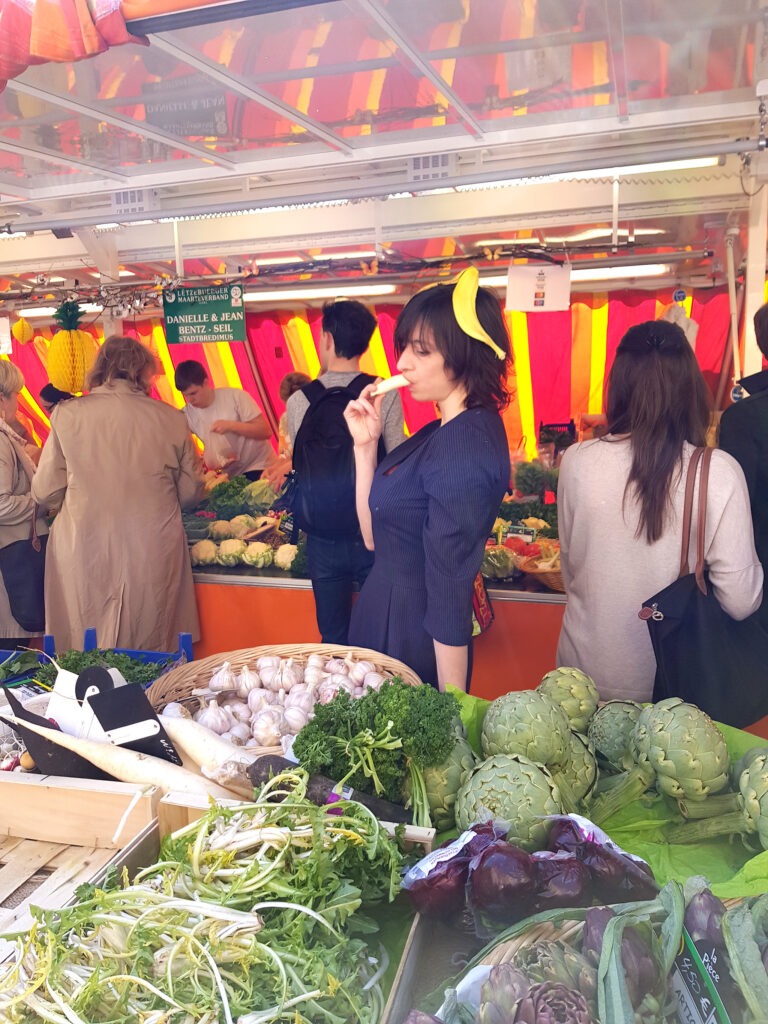 Le modèle /// The model
2018 performance avec Planet Dance Ensemble Luxembourg

C'est le jour du marché. On est tranquillement en train de faire nos courses pendant qu'une troupe d'artistes du dimanche dessinent des légumes en situation. La modèle vivante pose avec des bananes pour leurs natures mortes. Les clients disent qu'elle a bien du courage.

It's the market day. We are gently shopping. A bunch of weekend artists are drawing vegetables. The living model rests with bananas for dead natures. The model is posing with bananas for a still life. People say she's quite brave.