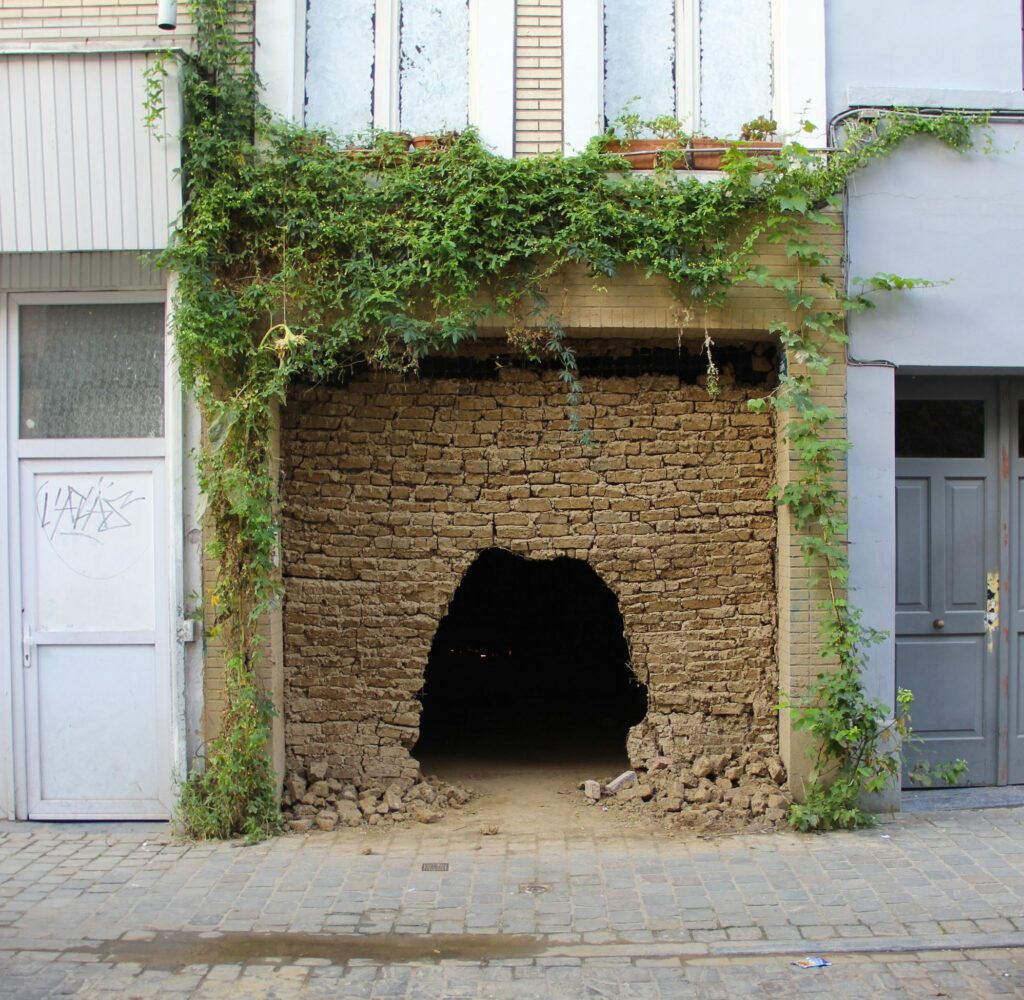 Iatromantis
2014 Impasse-temps Bruxelles
installation in situ et performance
Vos ancêtres avaient mis au point une méthode de soin. Vous passiez une nuit dans une grotte sacrée gardée par un initié. Pour vous guérir, les dieux envoyaient des messages par rêve.
Iatromantis a creusé un trou pour puiser l'argile du sol et construire son mur. Quand la lumière se coupe, il sort de son trou. Sa lampe frontale éclaire le visage des visiteurs. La lumière dévoile des reliques de maladies guéries, devenus des ex-votos: mégots, chaussures à talon, rouge à lèvre, bouteille… Le faisceau projette le songe messager des dieux.
Your ancestors had worked out a care method. You spent one night in a sacred cave, guarded by an initiated insider. Gods sent you messages through dream to cure.
Iatromantis dug a hole to get some clay and build his wall. When the light switches off, he crawls out of his hole. His headlamp lights up the faces of visitors. The light reveals the ex voto: cigarettes butts, high heel shoes, lipstick, bottles,… The beam shows the dream, the message of the gods.