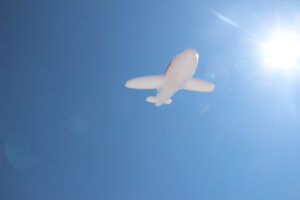 Mai 2016 performance trois heures et installation sonore
Soirée Boundaries Crash-test au Brass, centre culturel de Forest, Bruxelles

Assise à son bureau, une hôtesse lance des annonces qui résonnent dans l'espace comme dans un aéroport. Ses déclarations tournent peu à peu à l'injonction métaphysique. Les règles extrêmes la rattrapent. Elle se dissout dans une régression que suggère l'emprise infantilisante du système dont elle symbolise la voix.
A hostess throws announcements which ring in the space as in the aeroport. Her distopic orders gradually turn to metaphysical injunctions. Extreme rules catch her up. She dissolves into a regression that suggests the infantilisation system that her voice represents.